Do the work …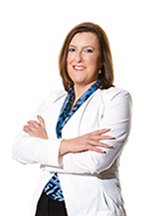 There is always something exciting going on in the world of Donna Hanson.
Donna's core Success value rests in the balancing of family, personal achievement and business aspirations.  
In this interview she talks about how she has created a comfortable life-style and delivers value to her clients through her expertise in the use of technology.
Over nearly 20 years, Donna has evolved her business to become a specialist boutique-training provider that provides expertise for the specific skill needs of the companies she works with.
Her future plans to expand her on-line resources are based on her knowledge of knowing what to search for and how to package hardware, software and budget upgrades. In the meantime, she is providing tips and solutions at Prime Solutions and her speaking website. Check it out. 
Donna shares her personal views on managing the multi-skilling that is needed in small business and how she keeps her passion alive with a 'just do it' attitude … and a strong belief in the adage of 'doing the work'.
Don't forget to head over to our Facebook group and let us know your thoughts.
Podcast: Play in new window | Download
Subscribe: Apple Podcasts | Android | RSS