Amazing things to share …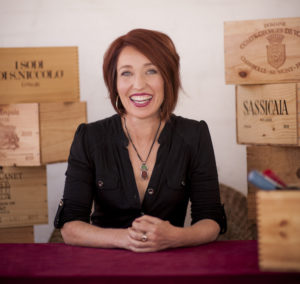 Welcome to another episode of Get More Success.   Today we have a fantastic guest – she is a marketing guru, specializes in small business enterprises, works regionally, is a master musician, an author and has amazing things to share with us … it's Ailsa Page, CSP, from AP Marketing Works.
Tony Robbins' definition of success reflects Ailsa's views too – To do what you want, when you want and with whom you want.
To prove her point, Ailsa loves to travel – so she has worked hard to structure her business around this by choosing to work with clients in regional centres across Australia. She is also passionate about music, so this has become part of her productivity strategy too.   She is using totally different skill sets to reach her single goal of success – contentment.
The big question, 'What marketing should I do?' is a topic that Ailsa hears often.   Her fundamental wisdom on effective marketing to existing clients underpins our conversation today and she shares the easy to do, low cost, proven gems which we can adopt.
She also leaves us with her thoughts on the value-added advantages of brand awareness and the benefits of embracing technology.
Don't forget to head over to our Facebook group and let us know your thoughts.
Podcast: Play in new window | Download
Subscribe: Apple Podcasts | Android | RSS