Make no mistakes …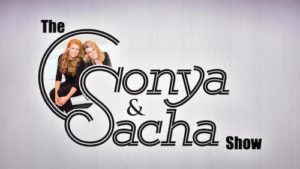 Welcome to another episode of the Get More Show. Today we have two lovely guests joining us – Sonya Karras and Sacha Kaluri.
It is not often that a single word holds the key to a description of thoughts on success. 'Gratitude' encapsulates all that success signifies to Sonya and Sacha … Gratitude for the lows – when they measure how far they have come from …  Gratitude for the highs – when they take stock of how much work it has taken to get there.  Having lots of fun is the ingredient that binds all of their accomplishments.
To add to the list of projects they work on, ie writing, organising a Teenage Expo, presenting their Radio Show and speaking nationally, Sonya and Sacha now have a TV show and a new book which has just been launched. You can order it here.
Sonya and Sacha met through speaking events at schools. They realised they had different elements to their content, but had a single goal that was to dedicate their professional efforts to the well-being of young people. So they joined forces to create a perfect blend of friendship and partnership that has lasted for more than 15 years.
An interesting fact about their association is that they claim they don't make mistakes. They do, however, admit to having lots of learning experiences!
While their speaking has been the cornerstone to their business success their belief, 'just having a go', has led to them to starting the Australian Teenage Expo. Along the way they have learnt not to be afraid to go out and seek their needs and to overcome the knock-backs encountered.
These award winning Mums have an inspirational, joyful story to tell.
Don't forget to head to the Get More Success Facebook page for further discussion with like-minded people and to subscribe to the show on iTunes.
Podcast: Play in new window | Download
Subscribe: Apple Podcasts | Android | RSS