It's all about audio …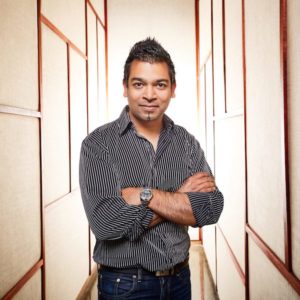 Joining us on this episode of the Get More Show is the master of Podcasting, Ronsley Vas.   It is a pleasure to have him with us to discuss his pathway to success.
Rock climbing, running and good conversations are some of Ronsley's ideal past-times – but it has been his addiction to learning that has lead him to extra ordinary experiences in a wide range of different industries.
'What I didn't learn at school but wished I had' is not only a popular book … it's a favoured saying of his.
For Ronsley, there is no success or failure in life – it is all about learning – understanding the different perspectives of success – and finding your own gratification in all that you do.
This being said, it has been the progression, from concept to reality, of his We Are Podcast conference series that is his greatest treasure in a plethora of achievements.
Taking a look back on his successes, giving importance to sponsorships/partnerships and having sound contingency plans are life lessons he encourages others to heed.
At the moment Ronsley's company, Amplify, is occupying most of his focus.   Podcasting is the tip of the iceberg for the potential of audio's future. Leveraging audio content and creating a product eco-system within this format is an area where he sees boundless possibilities in the future.
Don't forget to connect with other success-focused people on our Facebook page and to signup to our weekly burst of inspiration.
Podcast: Play in new window | Download
Subscribe: Apple Podcasts | Android | RSS