Thank you so much for taking the time to leave an iTunes review. This really helps move the show up the charts and gives it greater exposure and higher ranking in iTunes search results.
Basically it makes the Get More Success show even more successful!
Here's some instructions to make it as easy as possible for you to review the Get More Success show:
1. Click here to access the web version of the Get More Success show on iTunes.
2. Click on the "View on iTunes" button.
3. Click on the "Launch Application" button if it is displayed.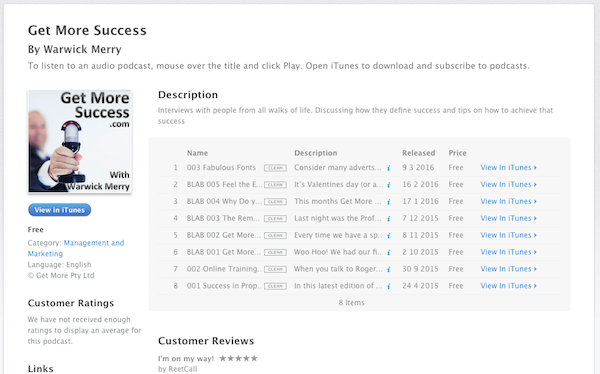 4. Click on the "Rating & Reviews" tab.
5. Complete your review by filling in the following fields:
Nickname – Please use your real name so we can acknowledge you for leaving a review.
Title – Provide a snappy title that summarises what you think of the podcast.
Click to Rate – The more stars, the better!
Review – Provide details of why you gave the show the rating you did. Make sure you are really specific, indicating the benefits others may get from it based on your experience.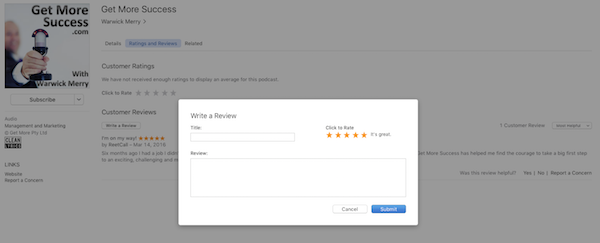 Thanks so much for supporting us the show with your review. We really appreciate it.