Mindset, Message, Movement …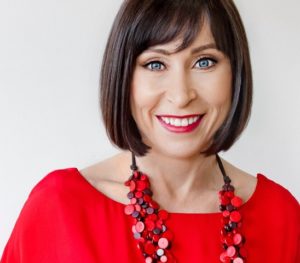 Welcome to The Get More Success Show. It is a pleasure, too, to welcome today ICN competition Gold Medal winning body-builder Kerryn Gamble.
Personal and financial fulfilment are often given as the perfect ideal of life success.   But to Kerryn, success comes when you feel that you are making a difference in other people's lives.
Kerryn's journey and the body-building process has been a great boost for her confidence. She firmly believes that everyone should do some sort of strength training for their physical and mental well-being.
The significance of behind-scenes preparation, working with experts in their fields, scheduling and the overall dedication needed to succeed in reaching that specific goal are all element of Kerryn's chat with us. So, too, is accepting the results for your efforts and being pleased with one's self and the commitment made.
Working with Women in Leadership, guiding them to be the best they can be with a formula of "Mindset, Message, Movement" is where Kerryn has set her professional goal.
Don't forget to head to the Get More Success Facebook page for further discussion with like-minded people and to subscribe to the show on iTunes.
Podcast: Play in new window | Download
Subscribe: Apple Podcasts | Android | RSS