Don't be fazed by change …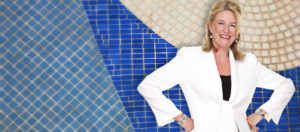 Thank you for joining our Get More Success Podcast as we speak to the accomplished Lisa McInnes-Smith, one of Australia's most highly regarded conference keynote speakers. 
Lisa knows what it takes for people to change – to change direction, change attitude, change behaviour and change outcomes … and this is her topic for today.
Success, to Lisa herself, means having the freedom to choose the pathways she takes in her personal and professional life. With an established career on the world stage, Lisa's passion for effective communication remains her driving force.
Lisa's background is in Sport Psychology and she is one of only 3 Australians to hold an international speakers Council of Peers Award for Excellence.
Drilling down on her key maxims, Lisa describes the importance she places on …
The value of honest feedback and how this has helped her stay engaged with her audiences.

Continued learning to refresh her topics and ensure growth and longevity in all that she does.

Enjoying the inspiration of working for a charitable cause.

Finding a specialized field – Creating a niche market.
Don't forget to head to the Get More Success Facebook page for further discussion with like minded people and to subscribe to the show on iTunes.
Podcast: Play in new window | Download
Subscribe: Apple Podcasts | Android | RSS