Ep008 Customer Service Success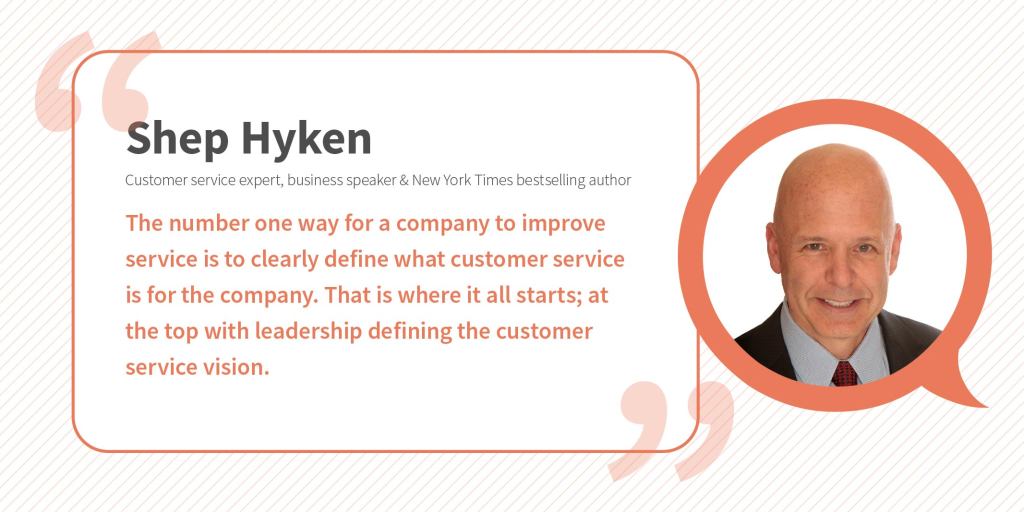 Shep Hyken is a globally renowned Customer Service expert. His work has been published in many of the big name magazines and he puts out a stack of content every week, as well as authoring New York Times and Wall Street Journal best sellers.
After starting his career as a Magician, he worked his way into the customer service arena. He bases so much of his work on the simple secrets he started out using as a street magician when he was a kid.
We talked about success as it relates to customer service. Some of the things we covered were:
Customer defines success of the company. Company can only hope to deliver on their promises

Giving high value service in a low cost venue

Friendly service counts

The barriers to giving great service

Impact of leadership on service

The importance of recruitment and training on service

How internal customer service affects external customer service

Why 'Moments of Truth' count

Are millennials better or worse at customer service?

Why standards count

Why loyalty counts

Why fighting over airlines seats can be embarrassing

Value of giving feedback when things don't work properly

How important is non-work activities to success
Find out more about Shep by visiting his website and seeing him in action.
Don't forget to share your experience and connect with other successful people over at the Get More Success Facebook group.
Podcast: Play in new window | Download
Subscribe: Apple Podcasts | Android | RSS