Success in Service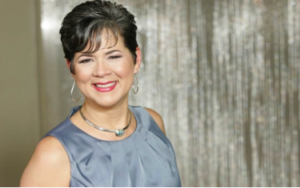 In this episode, Cheryl Jones from Simply the Best Results, based in San Antonio Texas, talks with us about success in customer service. She has worked with small and medium sized business and one of her highlights was working with the NBA San Antonio Spurs.
Naturally I was interested in what shifted an organisation from ordinary service to give great service. Cheryl shares some easy to implement ideas that you can put into your business.
Speaking notes:
The importance of training

Cost of staff turnover on your business

Trying to shift the service from an individual to an organisational culture

Value of service is significantly impacted by the connection and relationship you create

EVERYONE is part of the team regardless of whether they are customer facing or not

The importance of creating a long term relationship and continuing to contribute to the customer

Why you shouldn't email the person sitting next to you

How to break down silo walls

The impact of values on customer service

Why managers need to pay more attention to giving great service to clients and to their team

Key elements of successful communication in an organisation

The value of authenticity in delivering great service

The power of uncomfortable conversations

Top three issues business need to address to be Simply the Best
To get in touch with Cheryl, contact her via her Simply the Best Results website.
Don't forget to head to the Get More Success Facebook page for further discussion with like minded people and to subscribe to the show on iTunes.
Podcast: Play in new window | Download
Subscribe: Apple Podcasts | Android | RSS