Insane Adventure Runner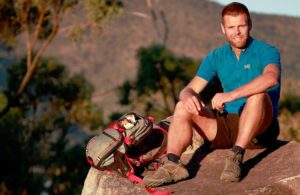 Richard Bowles is an Adventure Runner – Part Bear Grylls and part Forrest Gump.
One of his adventures is the equivalent of running from Melbourne to Cairns. Another is running around an active volcanoes. One even involved a confrontation with a farmer and a gun.
All this from a man who is not even that keen on running.
Richard has travelled the world, run around most of it and spread the message of achievement and focus as he went.
Have a listen to some of his stories and his attitude towards success and achievement.
You can find out more about Richard and his work over on his website.
Don't forget to connect with other success focussed people over on our Facebook page and to signup to our weekly burst of inspiration.
Podcast: Play in new window | Download
Subscribe: Apple Podcasts | Android | RSS